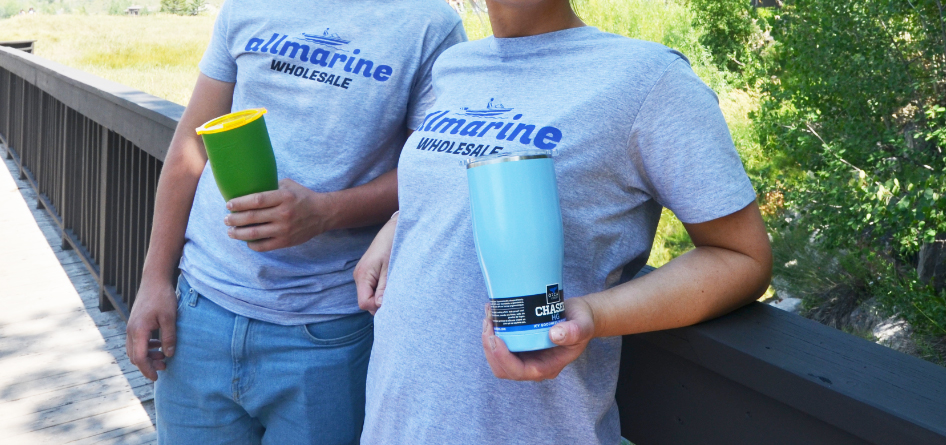 All Marine Wholesale
At All Marine Wholesale, we are more than just a distribution company. We are passionate about the marine industry and dedicated to serving the needs of boating enthusiasts around the world. As a leading provider of marine accessories and products, we strive to deliver excellence in every aspect of our business.
Commitment to Quality
Quality is at the heart of everything we do. We understand that when it comes to marine products, durability, reliability, and performance are of utmost importance. That's why we partner with the most respected manufacturers in the industry, ensuring that every product we distribute meets stringent quality standards. We carefully select brands and products that have a proven track record, so you can have complete confidence in your purchases.
Name-Brand Excellence and Value-Added Products:
We cater to the diverse preferences and budgets of our customers. For those who seek name-brand products, we offer a wide range of options from renowned manufacturers. These brands are synonymous with excellence and have established themselves as leaders in the marine industry. Additionally, we are proud to present our own line of All Marine Wholesale-branded products. These value-added offerings combine affordability with exceptional quality, giving you more choices without compromising on performance.
Customer-Centric Approach:
At All Marine Wholesale, our customers are our top priority. We are committed to providing exceptional customer service, personalized assistance, and a seamless shopping experience. Our dedicated team is here to help you find the right products, answer your questions, and offer expert advice. We understand the importance of building long-lasting relationships with our customers, and we go the extra mile to ensure your satisfaction.
Embracing Innovation:
We stay ahead of the curve by embracing innovation and keeping up with the latest advancements in the marine industry. By constantly monitoring emerging trends and technologies, we bring you cutting-edge products that enhance your boating experience. Whether it's the latest navigation systems, eco-friendly solutions, or innovative safety equipment, we strive to keep you at the forefront of marine technology.
Extensive Experience and Expertise:
With years of experience in the marine industry, we have developed a deep understanding of the unique demands and challenges faced by boaters. Our team consists of knowledgeable professionals who share a genuine love for the water and are well-versed in the intricacies of marine products. We leverage our expertise to source the best products from top manufacturers and ensure that we meet the diverse needs of our customers.
Choose All Marine Wholesale as your trusted partner for all your marine accessory and product needs. We are dedicated to delivering quality, selection, and exceptional service. Join us in exploring the vast possibilities of the marine world and embark on unforgettable adventures with confidence and style.
Experience the All Marine Wholesale difference today. Visit our website or contact us to discover the best marine products the industry has to offer.
Unparalleled Product Selection
We take pride in offering an unparalleled product selection that encompasses a wide range of marine accessories and equipment. Our extensive network of over 1000 major marine vendors enables us to bring you an impressive array of options. Whether you're searching for essential boating supplies, state-of-the-art electronics, stylish apparel, or innovative safety gear, you'll find it all at All Marine Wholesale.